QVC Dooney & Bourke hosts mocked Black model's natural hair:
https://www.youtube.com/watch?v=Rb6ra5aCpQ4
The hosts claims that she did not know the camera was on the Black model and it appears the model believed them. However, the video on QVC was replaced with a video using the same model, but with straightened hair.
http://bougieblackgirl.com/two-white-qvc-hosts-mock-black-womans-natural-hair-humiliates-tv-video/
The QVC host Sandra Bennett responded. Please see the screen shots below.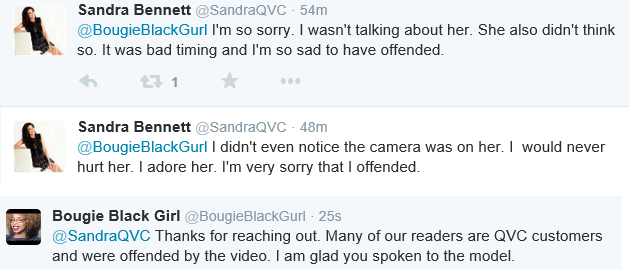 This was from her Facebook page and was shown to me by a reader.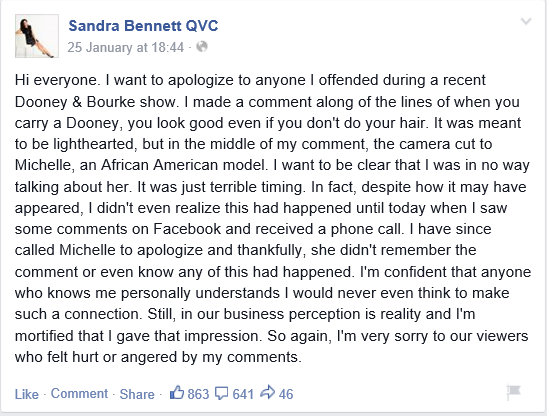 ***One of our readers contacted us and apparently QVC took the original video down and replaced it with a new one using the same model. She appears at the 5:54 mark. Here is a screen shot.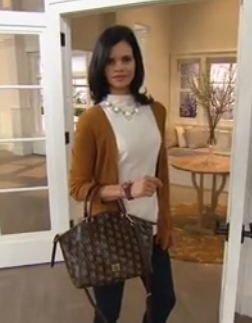 Transcript
QVC Host: You might look back and think, why did I wear my hair like that? But you like your bag still.
QVC Host 2: That's right.
Laughter
QVC Host 2: You won't look at your hair in the picture. You'll look at your handbag.
QVC Host: Exactly!